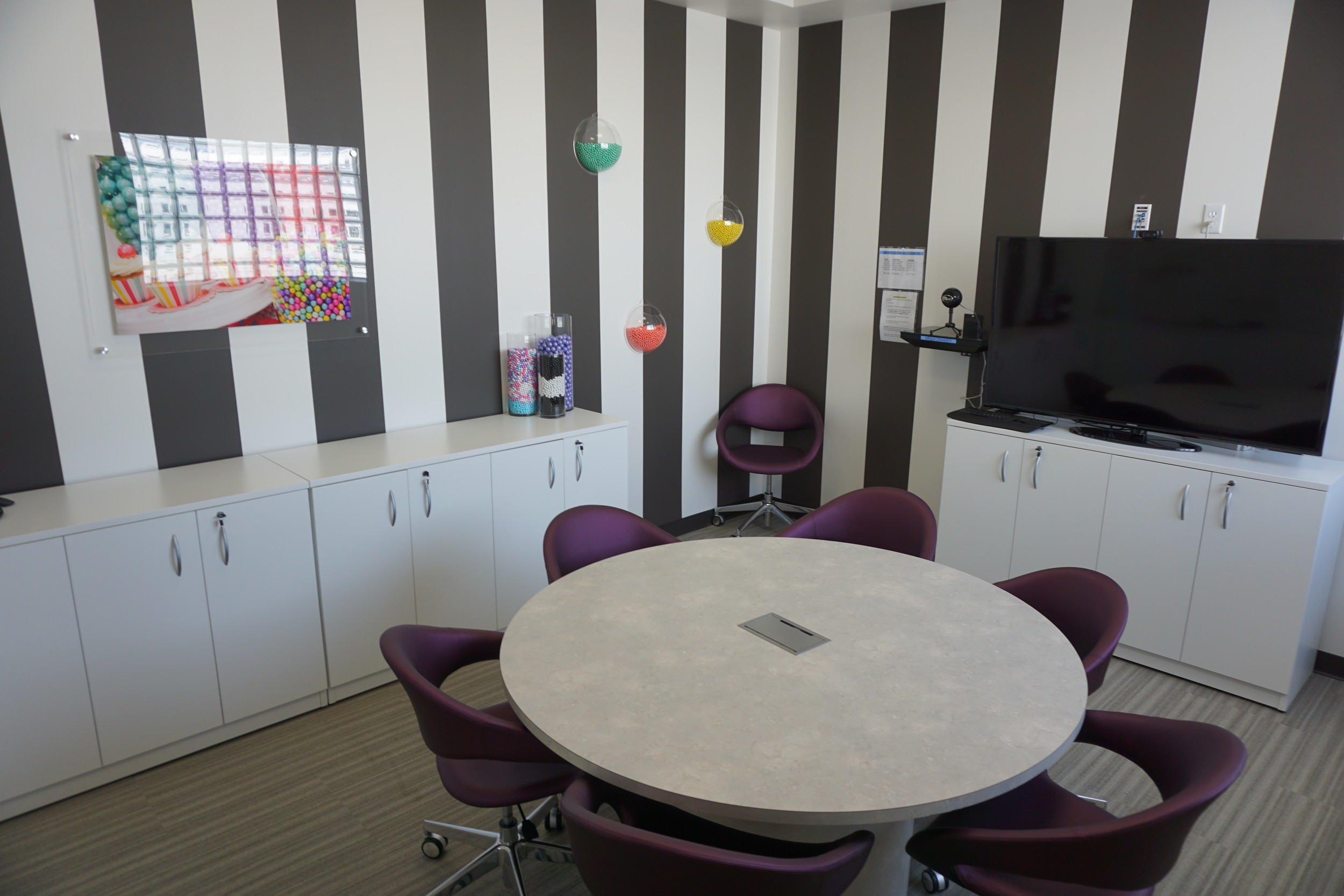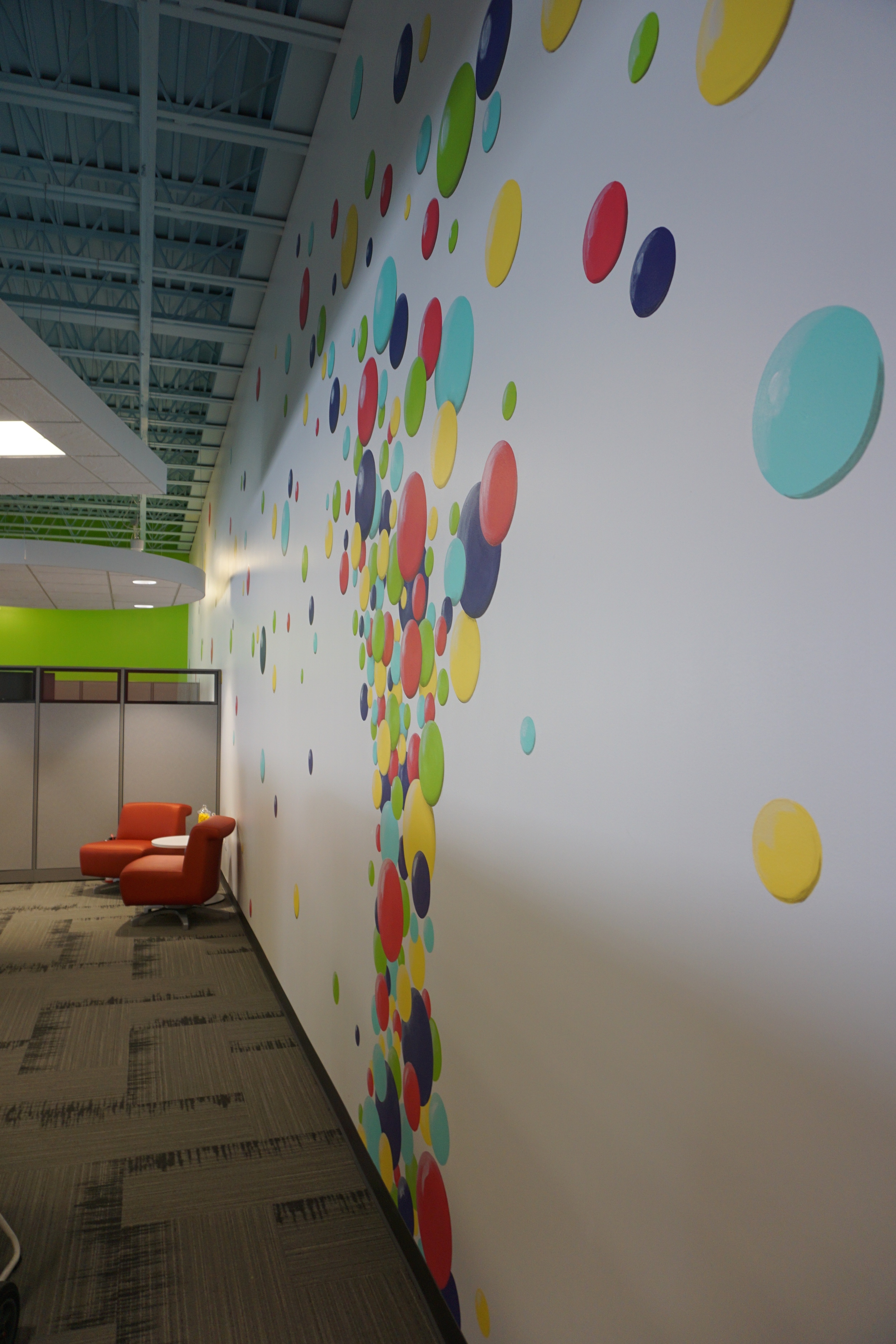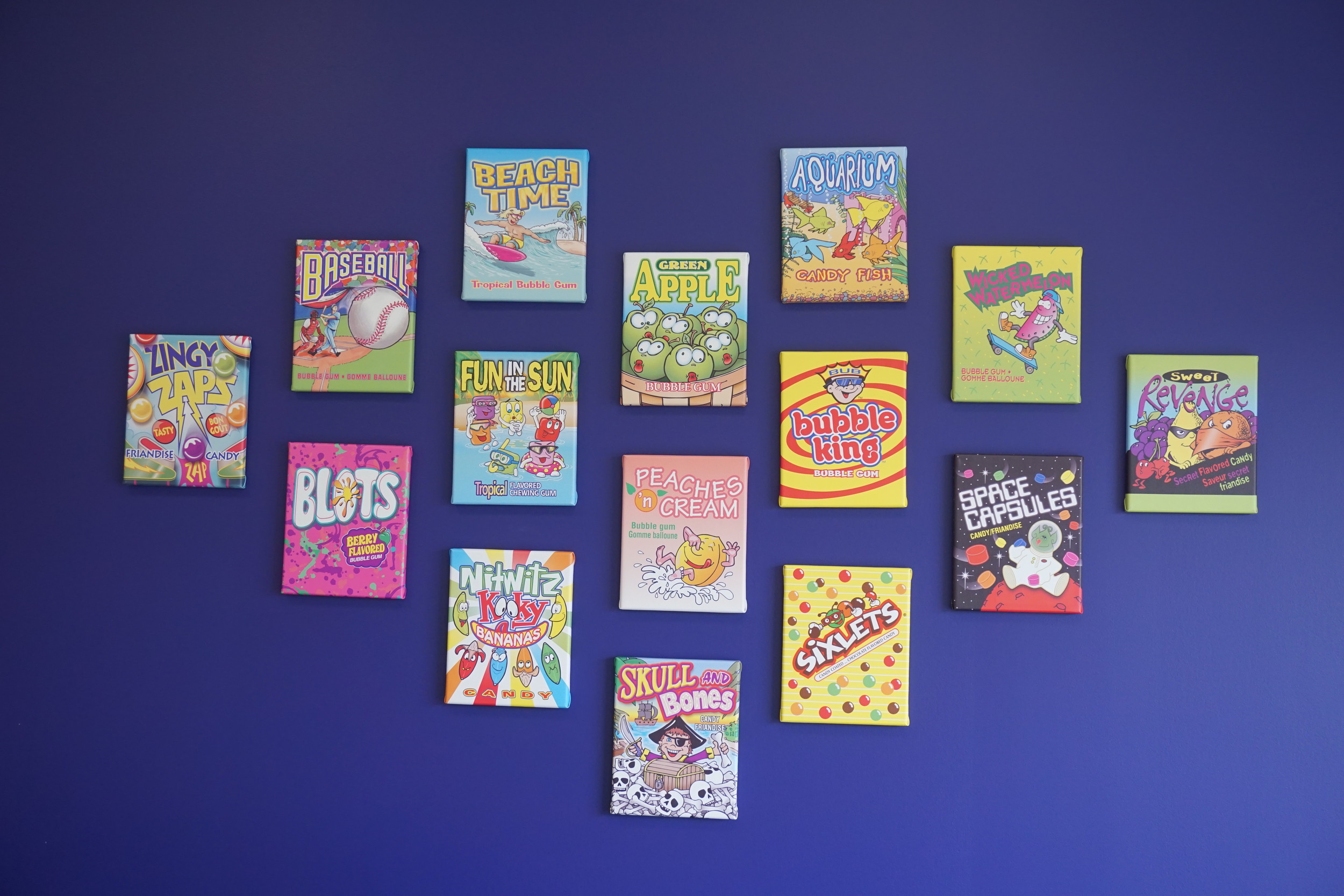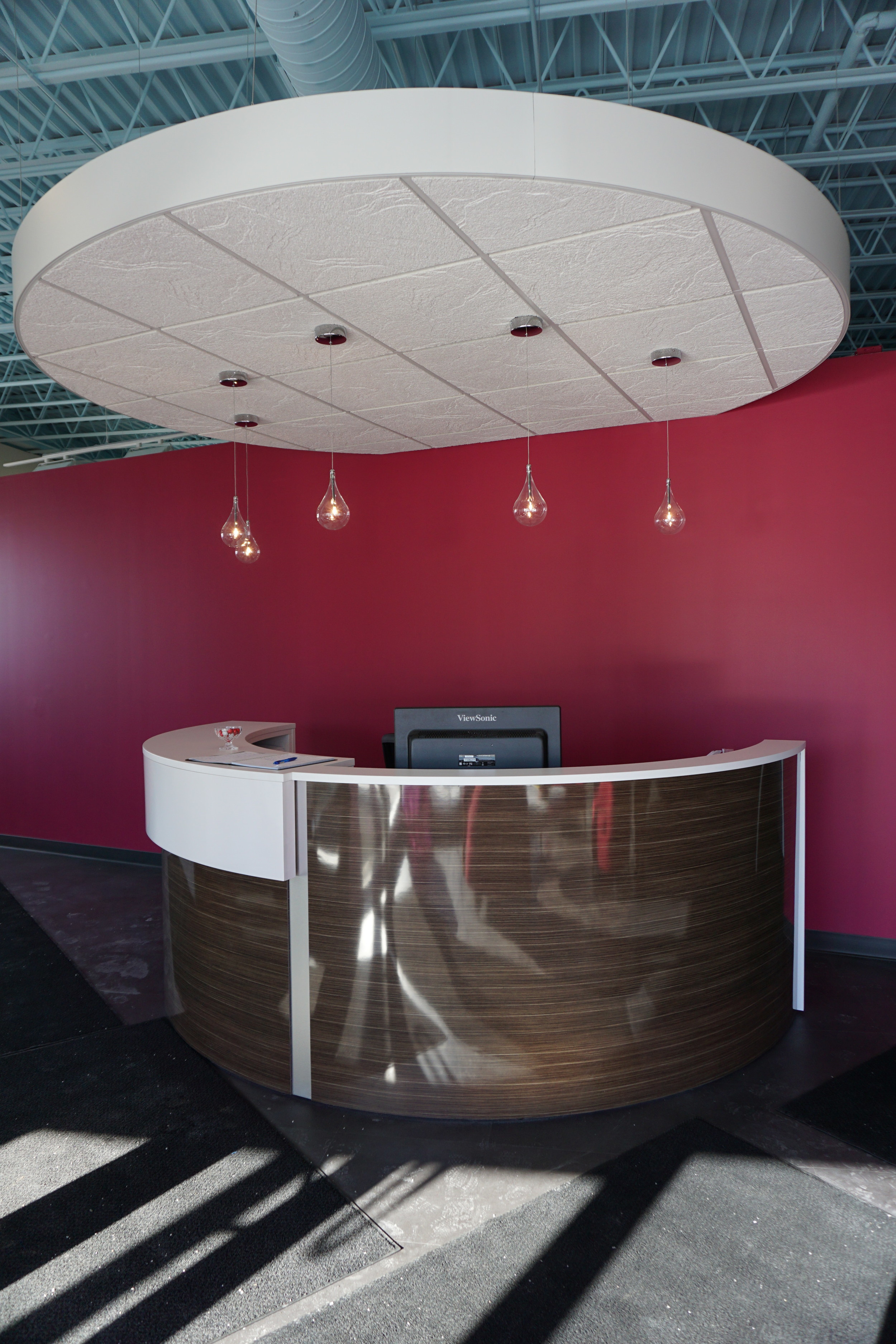 Sweetworks / Chocolat Frey
Commercial Interior Design & Custom Artwork

Sweetworks & Chocolat Frey Headquarters were designed to to influence a creative work environment & represent the variety of candy brands the company is best known for. It was crucial to provide their employees with a fun and energetic space to be creative and productive during day-to-day operations.

The interior design of their Buffalo headquarters represents the brand through artwork, furniture selection and color palette located in the space. We managed lighting, ceiling & layout design, furniture, fixture & material specifications paired with custom artwork including two mural designs.
.